Havenhawk
M6800A3S-0DB
Total Area:
9870 sq. ft.
Garage Area:
1205 sq. ft.
Garage Size:
3
Stories:
3
Bedrooms:
4
Full Baths:
6
Half Baths:
1
Width:
144'-0"
Depth:
100'-0"
32'-0"
Foundation:
Daylight Basement
Havenhawk - Plan M6800A3S-0DB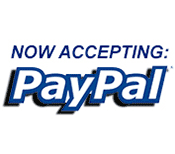 All images are © copyrighted by Architects Northwest. Photographs, if shown, may have been modified to homeowner's preferences or site conditions.
A Magnificent Lodge Crafted of Timber and Glass
. A spectacular estate designed for a waterfront view lot, the Havenhawk has been carefully designed to provide a luxurious expression of an active family lifestyle. Its solid stone foundation, heavy timber structure, and elegant, sweeping rooflines evoke feelings of strength and serenity. The plan is organized around impressive spatial volumes and grand views, but always with attention to creating warmth and intimacy for its residents. The main entry centers on the spectacular vaulted great room, with its massive see-through fireplace and piano bay. The far end of the main floor holds a guest suite with private deck and two secondary bedrooms with en suite baths, walk-in closets and covered view decks. Opposite the great room lie the intimate hearth room, grand chef's kitchen and prep kitchen, family dining room, covered outdoor living/BBQ porch, island laundry, walk-in pantry, and a 3-car garage that will make your sports cars purr. A private stairway leads upstairs, an aerie fully occupied by the grand master suite, with coffee bar, covered view deck, luxury five-fixture bath, and decadent walk-in closet and dressing room. The walk-out basement contains work and play spaces, including a grand recreation room, exercise room, conference room, office, wine cellar, storage and mechanical space, covered decks, patios and terraces. Befitting a house designed for an active waterfront lifestyle, the lower level also provides a mud room, dressing room and covered parking for recreational ATVs and watercraft. The Havenhawk is a tour de force of naturally elegant and luxurious design, providing supreme comfort, convenience and beauty for its proud owners.
UPPER FLOOR
UPPER FLOOR
LOWER FLOOR
LOWER FLOOR
PLAN DETAILS FOR THE Havenhawk - Plan M6800A3S-0DB
Area Summary
Total Area:
9870 sq. ft.
Main Floor:
5350 sq. ft.
Upper Floor:
1450 sq. ft.
Lower Floor:
3070 sq. ft.
Garage Floor:
1205 sq. ft.
Architectural Style
Craftsman
Lodge
Northwest
Garage
Garage Size:
3
Garage Door Location:
Side
Foundation Type
Daylight Basement

Roof Framing
Combination
Number of Rooms
Bedrooms:
4
Full Baths:
6
Half Baths:
1
Roof Pitches
Primary:
8:12
Floor Load
Live (lbs):
40 PSF
Dead (lbs):
10 PSF
Wall Heights
Main:
10'-0"
Upper:
9'-0"
3rd Floor:
0'-0"
Lower:
10'-0"
Roof Load
Live (lbs):
25 PSF
Dead (lbs):
15 PSF
Wind:
85 MPH
Design Features
Bonus Space @ Lower Floor
Den/Office
Great Room
Laundry Room @ Main Floor
Luxury Plan
Master Bedroom @ Upper Floor Rear
Rear Porch
PLAN PRICING FOR THE Havenhawk - Plan M6800A3S-0DB