Cedar Crest
M4100A3S-0
Total Area:
4100 sq. ft.
Garage Area:
975 sq. ft.
Garage Size:
3
Stories:
2
Bedrooms:
4
Full Baths:
3
Half Baths:
1
Width:
90'-0"
Depth:
67'-0"
32'-0"
Foundation:
Crawl Space
Cedar Crest - Plan M4100A3S-0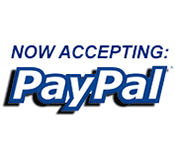 All images are © copyrighted by Architects Northwest. Photographs, if shown, may have been modified to homeowner's preferences or site conditions.
Perfect for a Forest of Fairway Lot
. A Craftsman masterpiece, the Cedar Crest is perfect for a forest or fairway lot. Its wrap-around porch adds warmth to the facade and is a great place to watch the world go by. A side-entry garage and decorative shop bay enhance its award-winning curb appeal, recognized as Best Published Plan at the 2007 AIBD Design Competition. The popular family living layout features vaulted formal living and dining rooms off the volume foyer, complemented by a spacious informal living area with a covered patio that is ideal for outdoor dining. The angled front stair leads directly to the luxury master suite with its private sitting room and grand bath. A second stair provides quiet access to the children's bedrooms with connecting bath, guest suite with private bath and large vaulted bonus room. The romantic facade and easy-living floor plan of the Cedar Crest create a dramatic expression of home.
UPPER FLOOR
UPPER FLOOR
PLAN DETAILS FOR THE Cedar Crest - Plan M4100A3S-0
Area Summary
Total Area:
4100 sq. ft.
Main Floor:
2010 sq. ft.
Upper Floor:
2090 sq. ft.
Garage Floor:
975 sq. ft.
Architectural Style
Craftsman
Northwest
Shingle
Garage
Garage Size:
3
Garage Door Location:
Side
Foundation Type
Crawl Space

Roof Framing
Trusses
Number of Rooms
Bedrooms:
4
Full Baths:
3
Half Baths:
1
Roof Pitches
Primary:
8:12
Floor Load
Live (lbs):
40 PSF
Dead (lbs):
10 PSF
Wall Heights
Main:
9'-0"
Upper:
8'-0"
3rd Floor:
0'-0"
Lower:
0'-0"
Roof Load
Live (lbs):
25 PSF
Dead (lbs):
15 PSF
Wind:
85 MPH
Design Features
Award Winning Design
Best Selling Plan
Bonus Space @ Upper Floor
Den/Office
Laundry Room @ Main Floor
Living & Family Room
Master Bedroom @ Upper Floor Rear
Wide Lot
Wrap-Around Porch
PLAN PRICING FOR THE Cedar Crest - Plan M4100A3S-0